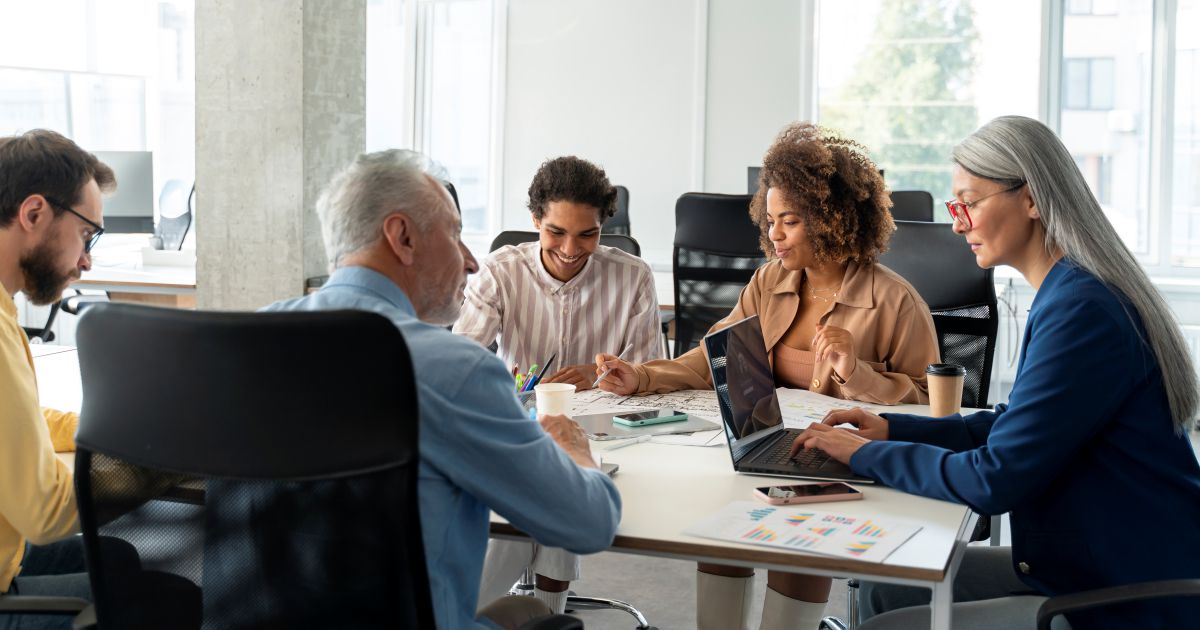 One of the key milestones in the life of every company is the decision to start formal board meetings. At Velocity Ventures we invest from Seed through to Series B stage companies, so we are often at the table when the decision to start formal board meetings is made.
In this paper, I will take a look at some of the myths around start up boards and then look at a few of the important questions: when to start holding board meetings? Who should be on the board? How often to meet and what to put on the agenda? What to prepare ahead of the meeting?
Of course, every company is different, so the answers to some of these questions may vary depending on circumstance, but what we have found is that many of the principles set out in this paper do apply to most companies.
First…clearing some myths
"I don't need a board – I'm still pre-A"
Starting formal board meetings is often seen by founders as being an unnecessary governance burden. We hear founders say they are too busy working on their sales pipeline or building their team to worry about governance. This will come after we IPO!
In our view, the right time to activate formal board meetings is when the team reaches approximately 15 to 20 people. This is the point where the founder will likely begin to have middle management in place and will not be directly involved in every decision and activity that takes place in the company. When this milestone is crossed, managing instead of doing and developing systems and procedures to allow the company to grow without the founder's intimate involvement in every aspect is a critical step. Founders often struggle with this transition and, in our view, this is the time when a good board of directors can help the founder to step back from the day-to-day operations of their company, to support them to make this transition and to help put in place the right people and the right processes.
It is also the time when a company is really beginning to scale and will likely be preparing for further fundraising. Having a board of directors in place will help the founders get the company into shape as they move to engage institutional investors.
"The best people to have on my board are people who can introduce me to a lot of sales leads"
Founders are necessarily focused on building their sales pipeline. And good founders know that introductions can be the difference between sales success and failure, particularly in B2B. So it is a commonly held founder view that the best person to join the board of an early stage company is a director who can open a lot of doors.
Our view is that this is a helpful skill to bring to the table, but in no way would it be the most important. Capabilities such as having good commercial judgment, being able to support founders' decision-making during challenging times and important growth phases, having the ability to ask the right questions, having industry knowledge and being able to instill the right values and reporting standards are far more important than having a big Rolodex.
"It's such a hassle to have a board meeting. I need to prepare so much information
– it is a waste of time"
Founders' time is one of the most precious resources in any early stage company. So, it would seem correct that preparing lengthy reports for board meetings is not a good use of the founders' time.
We agree with this – for very early stage companies – but in our view, board meetings can be kicked off with only the information that a good founder would have anyway to run their business. Nothing special needs to be prepared for board meetings in very early stage companies. If the basic information like a monthly P&L and cash flow, sales pipeline, organization chart, or product road map is not available – then this is not just a problem for the board but a wider problem for the company. Every founder should have this kind of information to run their business, let alone hold a board meeting.
"I don't want people interfering – it's my business"
One of the key founder characteristics we look for at Velocity Ventures is a burning desire to build something of your own. Founders who have this are often looking for autonomy, to build a business on their own terms and to escape whatever was holding them back in their prior careers. With these characteristics often comes the founder's view that interference or outside control in their company is not welcome.
What is important to understand in a board meeting, especially in an early stage company, is that votes are seldom taken. Although boards are ultimately the peak governing body of a company, they seldom exercise this control through the leavers set out in the shareholders' agreement. And if they are, the company is probably in trouble!
Good founders can see through this and recognize that being asked the right questions and being held to account through the board process is helpful for the growth and development of the company and the founder – and it will build trust amongst the investor group. A good board is not about control – it's about accountability.
When to start?
As we have mentioned above, in our view, the right time to start holding formal board meetings is when the team reaches between 15 to 20 full-time members.
Who to have on the board?
This is one of the most important questions that a founder should address when setting up their board.
The challenge is that investor terms often dictate that the lead investor can appoint a board member. This can lead to a situation where there are, say, two founders who each want to hold a board seat (understandable and reasonable) and then a third seat is held by the lead investor. That lead investor is often the representative of an institutional investor who may have very little operational experience and even less knowledge of the company's industry. They may also have multiple portfolio companies to administer and insufficient bandwidth to truly do justice to their board seat. They are simply there to represent the investor and to "protect" the investment.
This is a bad way to start a board of directors.
In such circumstances, good investors should appoint seasoned board directors with strong industry experience to support their portfolio company boards. Founders should not be afraid to push this point during investor fundraising negotiations.
Another solution is to have an independent Chairman. This allows for the founders to have their lead investor representative on the board, but also bring in the necessary skill set and experience as chairman. Issues of control can be dealt with in the shareholders' agreement by granting the founders a casting vote in the event of a stalemate.
It is also worth noting that as soon as a company has an Accountant or CFO or preparer of the financial reports, that person should attend the board meeting (at least for the first 3 items of the agenda below). This will ensure the CEO can focus on contributing to the meeting rather than fiddling around with report presentation or being unable to answer the inevitable question that arises from the numbers. This person can also keep the minutes.
Lastly, it's worth making the distinction between advisors and directors. Advisors are often industry veterans who support founders through their deep knowledge of or contacts in a particular sector. They have no accountability to shareholders for their actions and no statutory responsibilities. A board of directors on the other hand is the peak governing body of the company and often has a statutory responsibility to shareholders and, in some jurisdictions, other stakeholders. Our comments in this paper relate to a board of directors.
How often to meet?
The frequency of board meetings needs to find a balance between the time and cost to conduct the meeting versus the value derived.
In our view, the right balance for a very early stage company would be every two months or at most every quarter. Of course, if there are major items that need to be dealt with, then interim board meetings can be called.
What should be on the agenda?
Setting the agenda for a board meeting should be done approximately two weeks before the meeting takes place. A good agenda will comprise of routine items as well as special one-off items that need deeper discussion and a decision to be taken.
Importantly, a good agenda will also allocate the time for each agenda item.
Below is an example of an agenda from a Series A company with approximately 60 staff members:
| | | | |
| --- | --- | --- | --- |
| Agenda Item | Description | Time (mins) | Board Papers |
| Welcome | Chairman gets the meeting started, reviews the agenda and highlights out key items and decisions | 10 | Agenda |
| Performance Review | CEO presents P&L since last meeting highlighting key variances | 20 | P&L, BS and Cash Flow vs Budget Forecast |
| Operational Review Sales Marketing Team Product | Review of key operational areas of the business | 30 | Sales Funnel Organization Chart Product Road Map KPIs |
| Key Discussion Points | Deeper dive into key areas – a key hire, regional expansion, fund raising plans…what keeps the CEO up at night! | 30-40 | Usually nothing |
| Closing and Formalities | Wrap up, signing any documents, review of minutes of last meeting to cover gaps | 10 | Any documents that need to be executed by the board Minutes of last meeting |
So, the total time for the meeting should be approximately 2 hours.
What to prepare?
The agenda above sets out our view on what should be prepared. As you will see, all these items should be prepared by a company irrespective of whether they have formal board meetings, or not. And if founders are struggling to get their accounts done on time, nothing will help this more than the looming deadline of an approaching board meeting!
On the timing of when to send out these items, we would normally say a few days beforehand. There needs to be enough time for the board members to read and absorb the documents before the meeting and for any preliminary questions to be asked so that when the meeting takes place all information is to hand that is necessary for the efficient conduct of the board meeting.
One final point….
One of the key things we look for at Velocity Ventures is founder teams. We much prefer teams of founders with complementary skills than solo founders.
Having multiple founders necessarily means there is the possibility of disagreement between the founding team. This can arise as the company evolves, more structure amongst the management team is necessary and certain skill sets that were important in the early days become less important as the company grows and the team expands.
One of the best ways to transition through these difficult moments is to have a solid board of directors with outstanding independent directors who can ensure that the company's best interests are always put at the forefront. An independent director who has the respect of the senior management and the investor group will be critically important during these moments and can help to diffuse the inevitable conflicts that will arise if individual interests get out of alignment with company interests.
So, think of your board not as a burden, but rather as a mirror, mentor, coach, viewing platform and insurance policy – all of which, if done well, can add huge value.