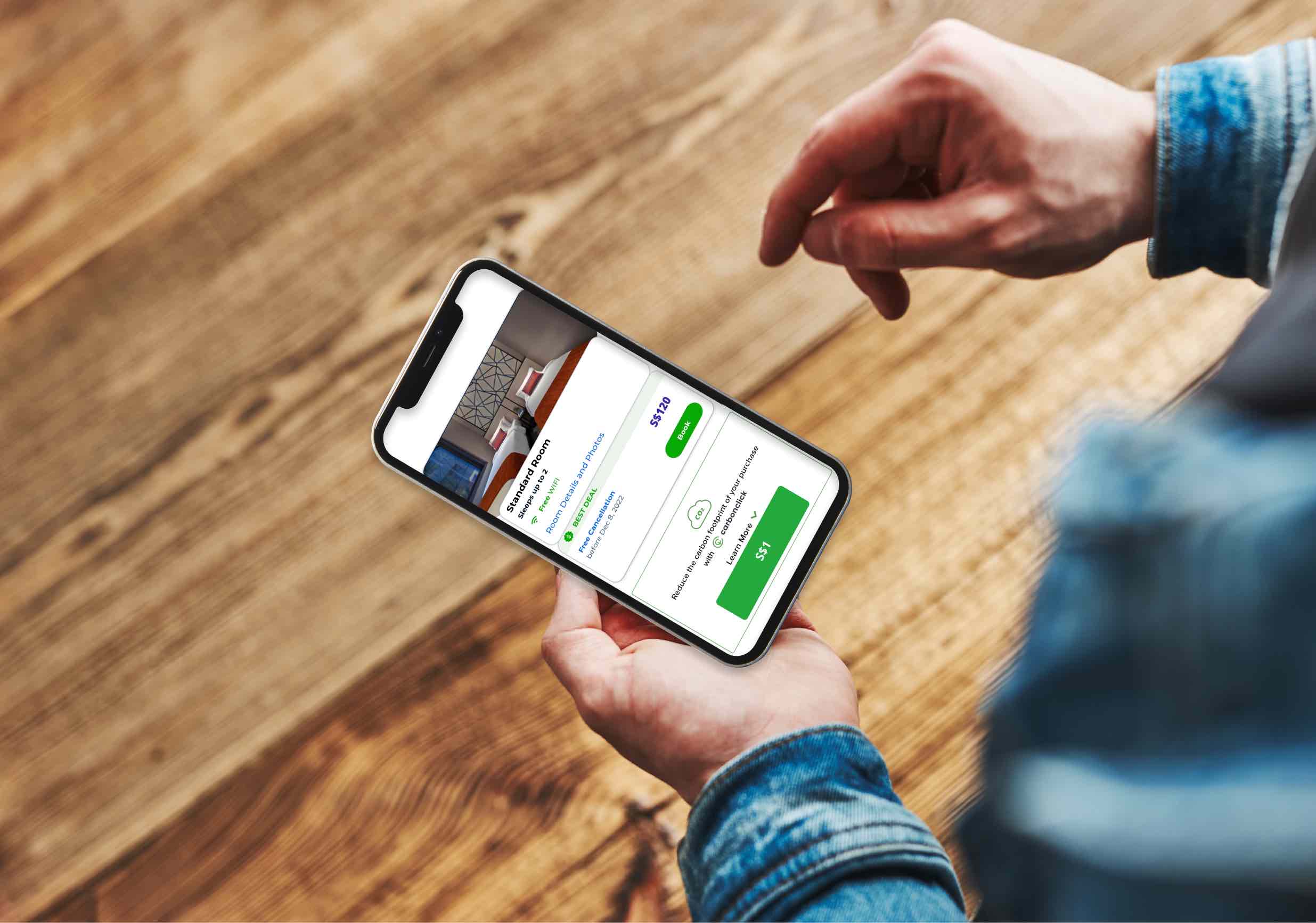 SINGAPORE, 11 November 2022 – Singapore-based  hospitality & travel-focused venture capital firm Velocity Ventures has announced its latest investment with New Zealand enviro-tech company CarbonClick. Funds will be used to boost CarbonClick's expansion into Asia with a regional office in Singapore scheduled to open in 2023.  
B Corp certified, CarbonClick is a global leader in high-trust climate action, working with over 1,000 brands around the world. Since its inception in 2017, CarbonClick has made notable inroads with its expertise in the aviation, travel, and airports sectors. CarbonClick helps build consumer trust in carbon offsets programmes by providing full details of the offset by ensuring a receipt is emailed to each customer, showing where and how their contributions have been used with a "track and trace" feature.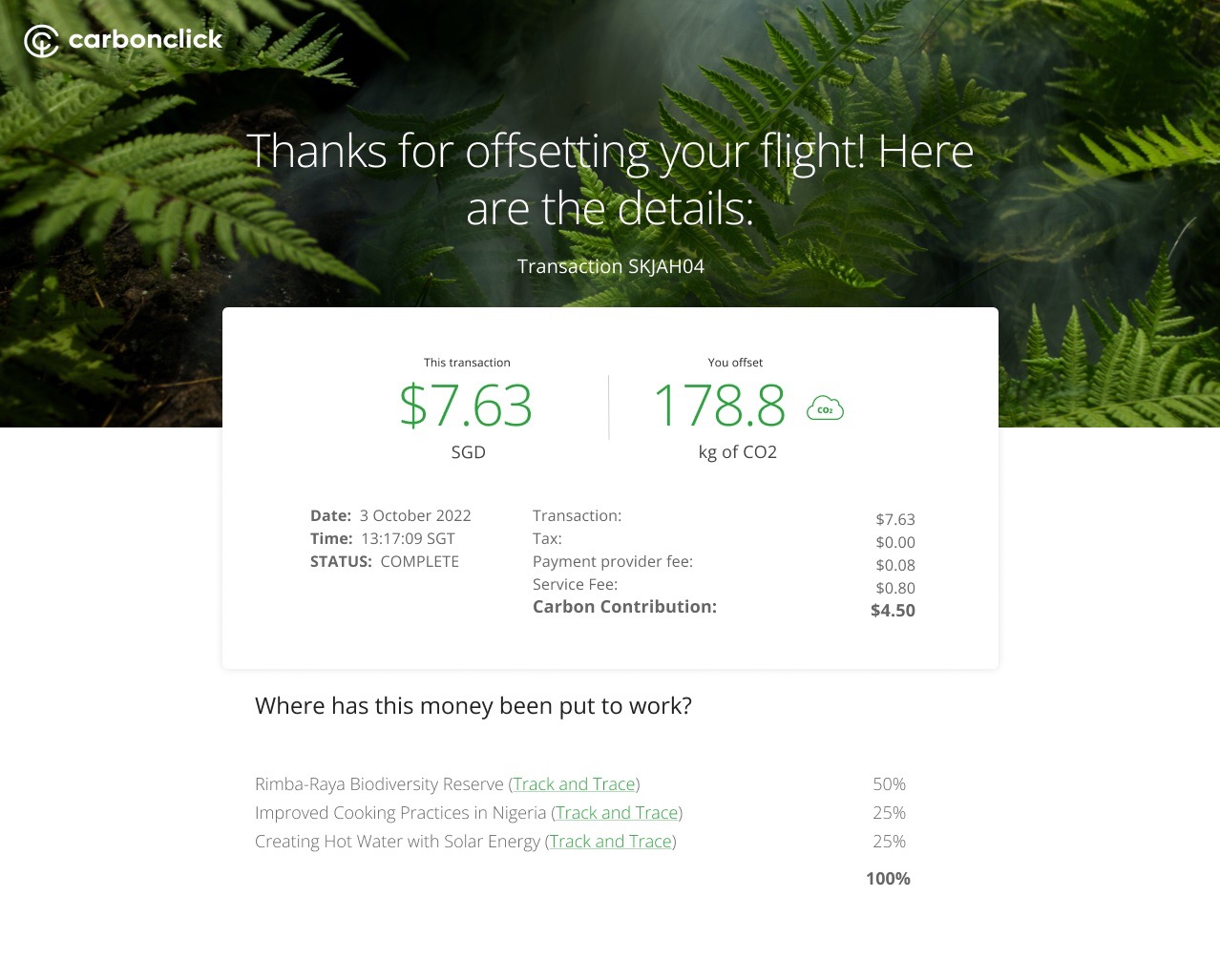 Key global travel partners that CarbonClick is helping to complement their sustainability programmes with voluntary carbon offsetting programme for travellers include Etihad, Amadeus and London Stansted Airport. It also offers businesses a climate friendly "Green Button" checkout option for their customers via a Climate Friendly Cart available at SAP's global online marketplace.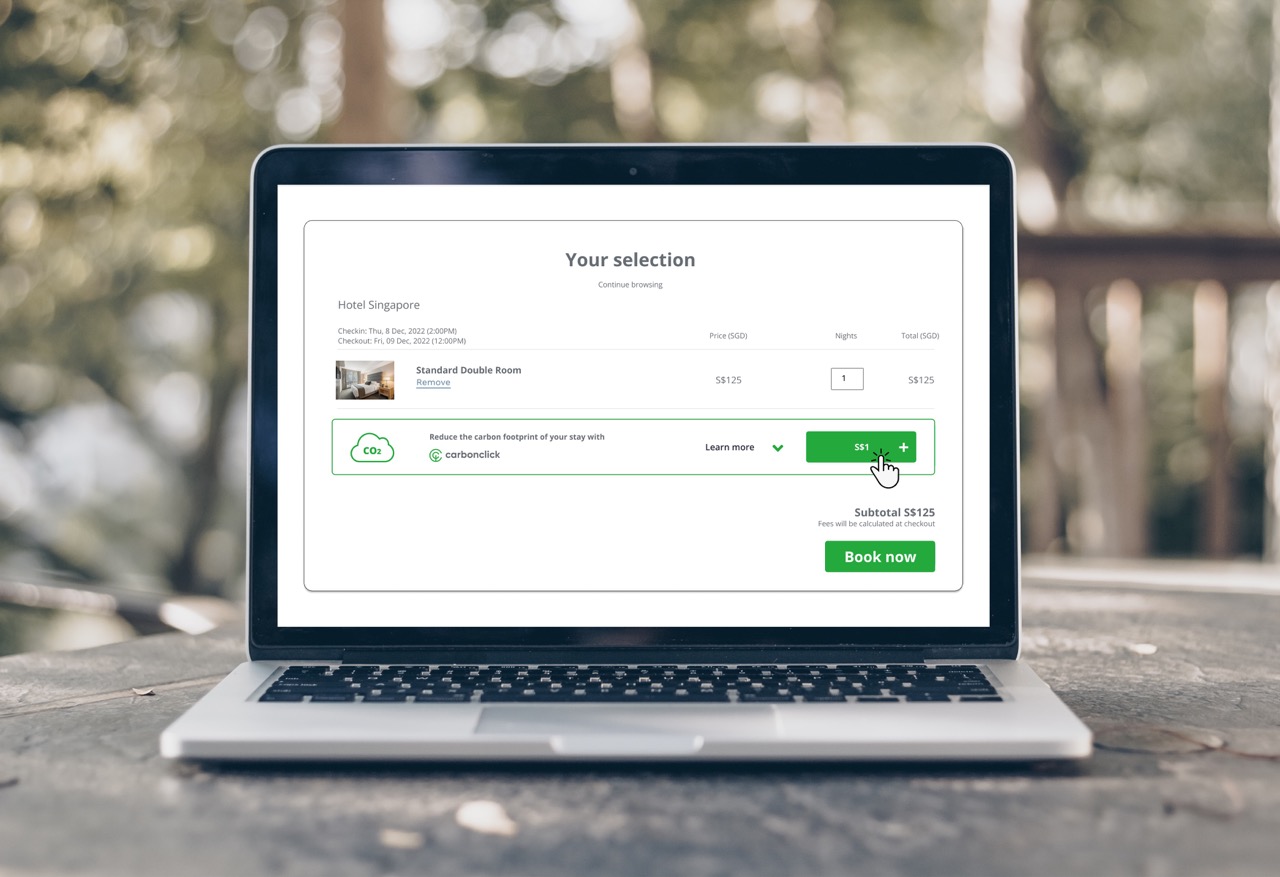 For international projects, CarbonClick only selects projects certified to the highest international standards, and contain co-benefits to communities (e.g. water, energy, job creation) wherever possible. CarbonClick's independently verified selection methodology uses many of the same stringent requirements of the International Carbon Reduction and Offset Alliance (ICROA) Code of Best Practice and elected projects undergo a qualitative review by CarbonClick's network of industry experts.  
In Southeast Asia, CarbonClick currently supports Rimba Raya Biodiversity Reserve, a project in Indonesia's Central Kalimantan which protects 65,000 hectares of peat swamp, avoiding more than 130 million tonnes of carbon emissions. Home to 300 species of birds, 122 species of mammals and 180 trees and plant species, Rimba Raya became the first REDD+ (Reducing Emissions from Deforestation and Forest Degradation) forest-carbon project in the world to receive triple-gold validation under the Climate Community and Biodiversity Alliance Standard (CCBA). 
"More consumers now demonstrate greater awareness around sustainability and choose airlines and travel providers that align with their environmental values. We are dedicated to ensuring our credits stand up to the highest level of scrutiny and have implemented a stringent framework to ensure that the offsets companies offer to their customers have a real, measurable impact on reducing climate change. We go a step further to identify projects that also contain at least 3 co-benefits that contribute to the United Nations Sustainable Development Goals (SGDs). We are thrilled to have Velocity Ventures onboard to help us expand our Asian footprint and look forward to working with more companies in Asia identify reforestation, biodiversity and clean energy projects they can support, and allowing users of CarbonClick to track and trace how their donations support the respective carbon offset projects," said Dave Rouse, CEO of CarbonClick.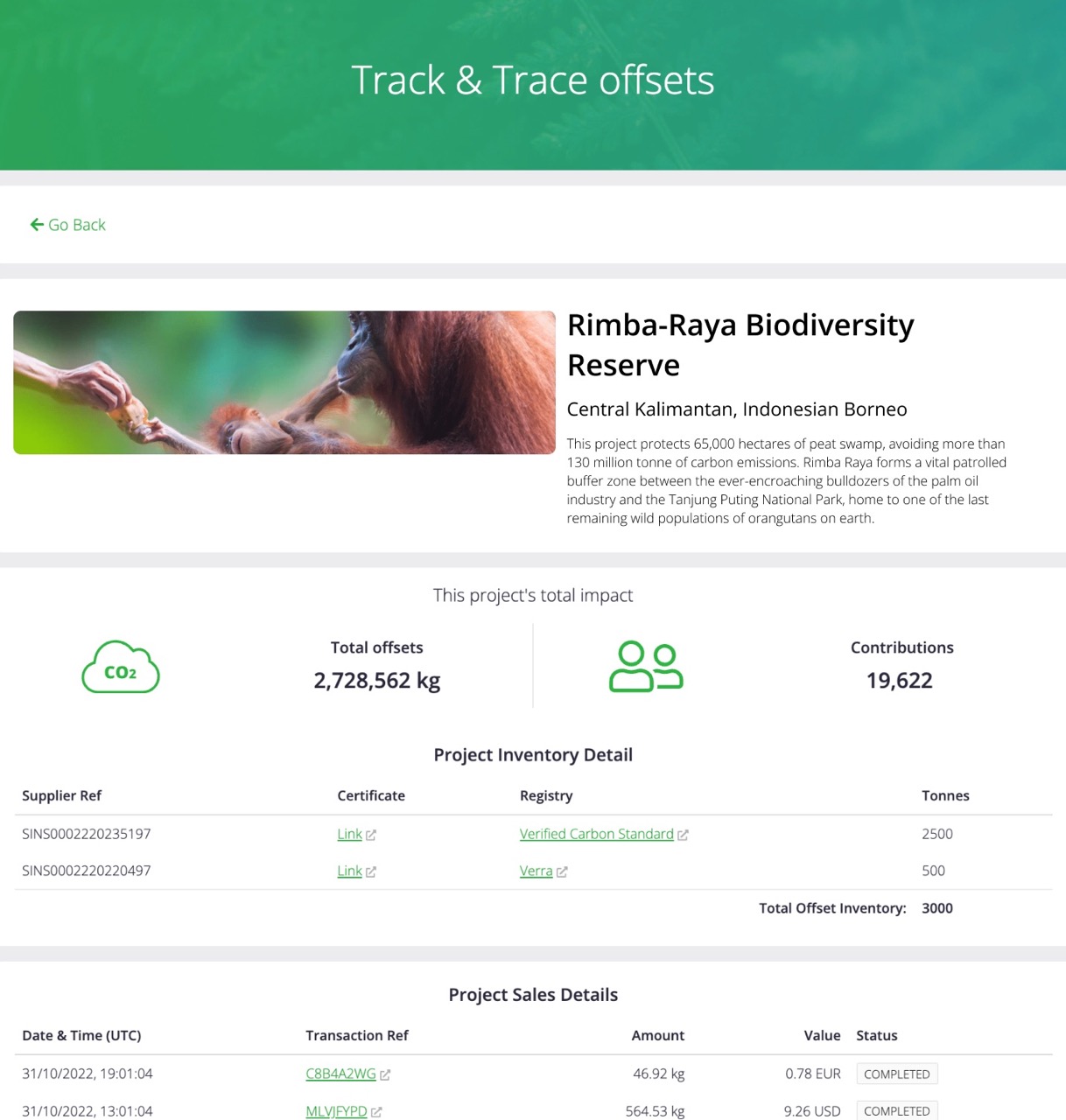 "We are excited to take on a pro-active role as an investor to support CarbonClick with their hiring and business growth in Asia, while raising the bar on carbon offset programmes that companies offer to their customers. The key issue with offsets is ensuring credible projects and that is something CarbonClick can solve. At Velocity Ventures we have taken the view that offsets are essential to drive the permanent change we need to decarbonise our world. We believe this will take a twofold approach:  helping consumers offset their footprint and identifying credible carbon offset projects for companies to start their decarbonisation transition by focusing on here-and-now emissions reductions," says Nicholas Cocks, Managing Partner of Velocity Ventures. 
Cocks added, "As travel rebounds, the travel and hospitality industry has many long-term assets such as aircraft and hotels where significant emissions reduction simply is not immediately possible. Carbon offsetting for such companies offer an immediate solution while they transition to reach net zero goals. For example, airlines that are gradually replacing their existing fleet to more fuel-efficient aircraft can participate in voluntary carbon offsetting efforts to make a difference. Pricing the negative externality of carbon emissions and leading the provision of quality carbon offsets is vital to galvanize immediate action rather than prolonging collective inertia." 
Velocity Ventures has developed a reputation for its market-focused investment strategy targeting early to growth stage tech-enabled firms in the travel and hospitality sector. Through Velocity Venture's corporate partnership scheme, investors can co-invest in startups from five verticals – retail, entertainment, food and beverage, transportation, travel services. 
About Velocity Ventures 
Velocity Ventures is a Singapore-based venture capital firm with a unique focus on the Hospitality and Travel industry in Southeast Asia. We invest in visionary entrepreneurs who are passionate about reshaping the Hospitality and Travel sector, with a focus on early to growth stage tech-enabled companies across 5 verticals: Travel Services, Transportation, Accommodation, Food & Beverage, and Experiences. (www.velocityventures.vc)