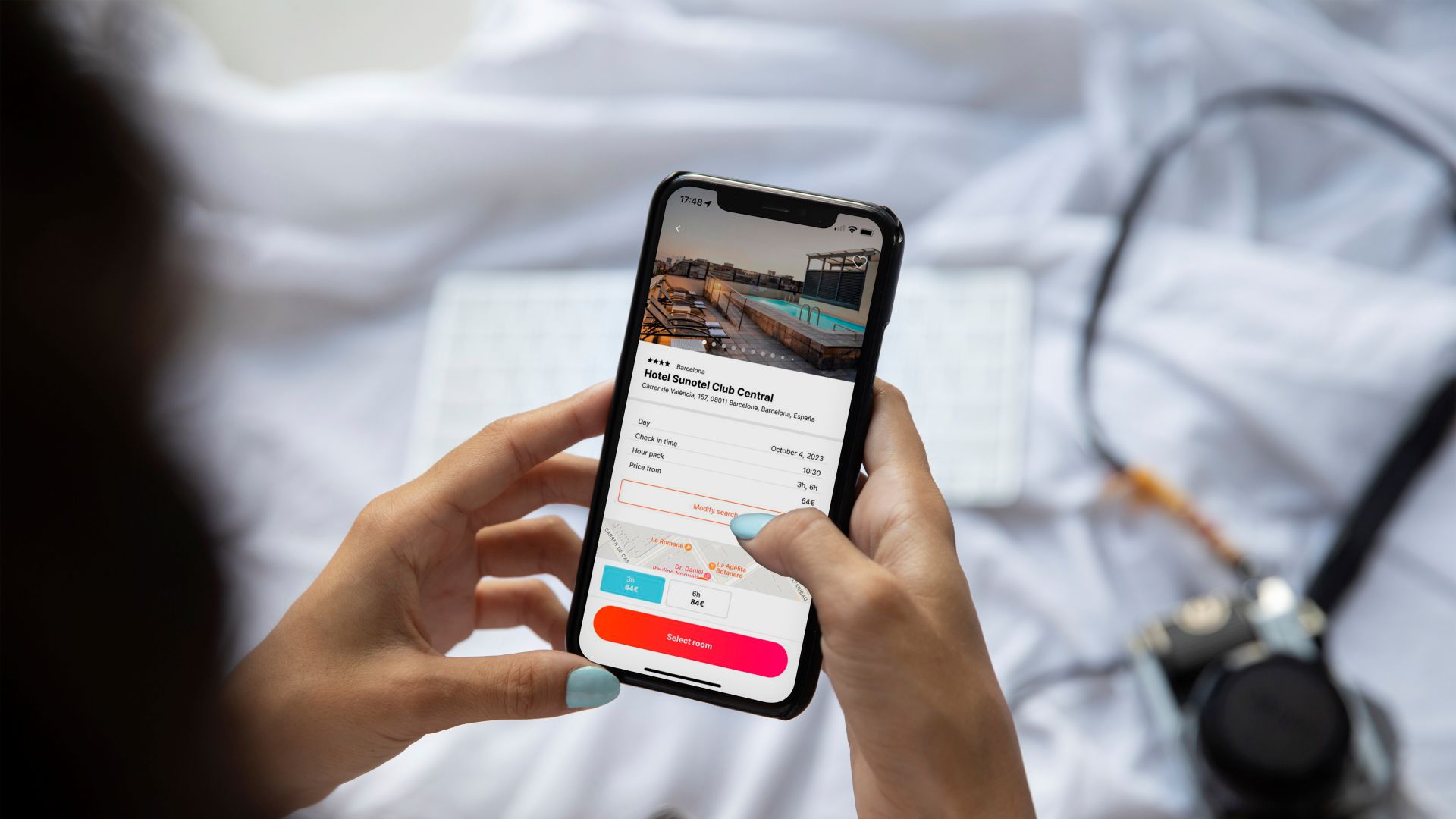 SINGAPORE, 20 November 2023 – Singapore-based hospitality & travel-focused venture capital firm Velocity Ventures has announced a strategic investment in BYHOURS the world's leading booking platform for microstays with more than 4,000 hotels. Velocity Ventures will support BYHOURS's expansion into the Asian market, underscoring the team's commitment to invest in tech startups that are reshaping the hospitality and travel sector.
One of the main advantages of BYHOURS is the flexibility it provides, allowing guests to "pay per use" with an option of 24 hours check-in time. With BYHOURS, travellers only need to pay for the hours they need, suitable for a traveller on the move seeking a quick rest or having a short layover without an overnight stay.
BYHOURS boasts microstay partnerships across 25 countries with independent 3, 4 and 5-star hotels as well as major hoteliers in the industry including Hyatt, Sheraton, Crowne Plaza, Best Western, Accor Hotels, and NH Hotels. Beyond the convenience of room bookings, BYHOURS microstay guests can enjoy full access to hotel facilities, so travellers can elevate their stays with lifestyle inclusions like the hotel's gym or pool.
Hotels can benefit from the additional revenue stream if they allow customers to book rooms for a few hours. BYHOURS serves as a valuable alternative platform for hoteliers to set rates that align with their offerings and ensuring yield management optimisation.
BYHOURS CEO and co-founder Guillermo Gaspartshares expansion plans, "BYHOURS will prioritise collaboration with travel agencies, corporations, and online travel agencies (OTAs) and establish symbiotic relationships as a bed-bank for microstays. By extending our channel distribution with B2B partners that want to cross-sell micro stays with their own offerings, we can optimise revenue for our hotel partners."
Bennett Lee, Partner & Investment Director, Velocity Ventures said, "One of the key challenges that hotels face is the number of intermediaries involved in transactions between users and hotels. As a tech company and OTA hotel booking platform, By Hours presents an unparalleled proposition to help hoteliers reduce their operating costs while optimising their resources where they can resell their room once a microstay guest has checked out. The rising demand for microstays and the unique appeal of the 3-hour pack signify not just a trend but a redefinition of consumer expectations."
BYHOURS was established by Guillermo Gaspart and Christian Rodriguez with the aim of disrupting the traditional booking systems of the hotel industry. At the helm is CEO and co-founder Guillermo Gaspart, who brings a wealth of knowledge from his family's fourth generation hotel business, specialising in business plans, start-up phases, hotel pre-openings and fundraising. Co-founder Christian Rodriguez, a seasoned entrepreneur, has a talent for building and nurturing exceptional teams and experience in the operational and corporate management of companies and projects.
BYHOURS already has more than 300,000 users and has sold more than one million hotel hours, generating more than 20 million euros in turnover for the hotel industry. In line with its clear internationalization strategy, the company has 30 employees located in their Spain and Mexico offices. The firm had previously raised 12 million euros with investors like Angel Ventures, DILA Capital, and Howzat Partners.
-end-
About BYHOURS (www.byhours.com)
BYHOURS is the leading travel tech, in management and distribution of microstays, with a marketplace and mobile application worldwide that allows users to book microstays in more than 4.000 direct partner hotels (main International Hotel Chains and independent hotels) in packs of 3, 6 and 12 hours, with flexible check-in time during 24 hours of the day. Introducing the pay-per-use business model in the hospitality industry. In 2020, it launched a new SaaS (BYHOURS Direct) that allows hoteliers to market their rooms and meeting rooms by the hour from their own website, boosting their direct sales.
About Velocity Ventures (www.velocityventures.vc)
Velocity Ventures is a Singapore-based venture capital firm with a unique focus on the Hospitality and Travel industry in Southeast Asia. We invest in visionary entrepreneurs who are passionate about reshaping the Hospitality and Travel sector, with a focus on early to growth stage tech-enabled companies across 5 verticals: Travel Services, Transportation, Accommodation, Food & Beverage, and Experiences.
Please feel free to contact me for more info
Florence Ang
On behalf of Velocity Ventures
Email: [email protected]
Mobile: (65) 9691 1404